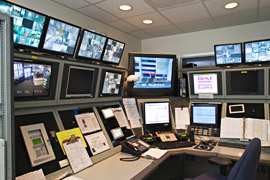 The Edmonds Group (TEG) provides a wide range of services for clients operating in, or providing capital to, recurring revenue industries. Recurring revenue businesses share many attributes that not only make them very attractive to capital providers, but also requires special expertise to understand. TEG has that expertise. Edmonds, in addition to being a security industry authority, has board experience in a number of other recurring revenue businesses.
To read more about services we provide click one of the links below.
The Edmonds Group has strong relationships with hundreds of alarm companies, lenders, private equity firms, manufacturers and other players in the alarm monitoring industry and in several other recurring revenue businesses. TEG has worked with dozens of law firms, investments banks and business brokers on a wide variety of transactions.
In particular, TEG has worked closely with the following law firms who have a special expertise in recurring revenue industries and in the security alarm industry: