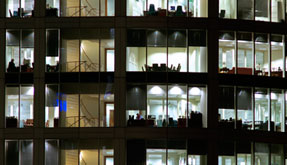 The Edmonds Group understands the value of recurring revenue and does an outstanding job communicating that value to investors and funding sources. TEG has worked with a number of non-alarm recurring revenue businesses, including business process outsourcing firms, waste management firms, specialty equipment manufacturers who bundle services with their products, and web-hosting service solutions.
Services have included:
Evaluate a business opportunity, research the industry and competitors, evaluate financing availability and alternatives, and reach a "go/no go" decision.
Representative clients have included: Alarm Financial Services, APB Services, Reach Systems, Sansone Group, Waste Remedies.
Negotiate a letter of intent and definitive purchase agreement, identify potential lenders and equity providers, and complete the purchase of the business
Representative clients have included: Waste Remedies.
Develop a business plan, raise start-up capital and launch a new venture.
Representative clients have included: APB Services, Reach Systems