Henry M. Edmonds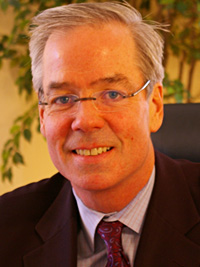 Founder and President of The Edmonds Group ("TEG")
Mr. Edmonds is the founder and President of The Edmonds Group, a specialized investment bank focused on recurring revenue industries with a particular emphasis on the security alarm industry. Formed in 2004, The Edmonds Group has since closed transactions representing $3 billion in aggregate value, including both capital raises and M&A transactions.
Mr. Edmonds has more than 25 years of capital markets and executive leadership experience. In addition to The Edmonds Group, he has founded or co-founded and run five different businesses related to the security alarm industry and served on the board of directors of a number of private companies.
Prior to his current activities, Edmonds was the co-founder and CEO of SLP Capital. Under Edmonds' leadership, SLP Capital, founded in 1990, grew to become the largest specialty finance company serving the North American security alarm industry, having completed over $400 million in financings. SLP is a member of the Inc. Magazine Hall of Fame as one of only a handful of companies to make the Inc. 500 list of fastest growing private companies in the United States five times. Additionally, SLP's Embrasure division grew to become the leading provider of web-enabled revenue management and billing software developed specifically for the security alarm industry. SLP was the largest specialized lender to the alarm industry at the time of its sale in 2004 to CapitalSource (NYSE: CSE).
Before founding SLP, Mr. Edmonds was a Vice President in the investment banking division of PaineWebber Incorporated (now owned by UBS) in New York where he completed over $2 billion in transactions for the airline industry.
Edmonds' other business activities have included co-founding and serving as Chairman of APB Services, LLC, a business process outsourcing business focused on alarm permitting and false alarm management; serving as Chairman of the Board of Waste Remedies, LLC, an asset-light waste management firm; and serving as a board member of Reach Systems, LLC, a web-hosted managed access control provider.
Edmonds has been and currently is involved in a number of professional and charitable organizations. He is an active member of the World Presidents Organization/Young Presidents Organization (WPO/YPO); current chairman of the St. Louis chapter of WPO; a Commissioner (appointed by the Mayor of St. Louis) on the Central West End Special Business District; former Chairman of the finance committee and member of the Board of Trustees of New City School; a former member of the Central West End Association Executive Committee and former Chairman of its Security Committee; and former President of the Endowment Board of Trinity Presbyterian Church. He is also a former member of the CEO Project, a roundtable of selected Inc. 500 CEOs, and a former member of the St. Louis Children's Hospital Development Board.
Mr. Edmonds holds a BS in Civil Engineering, with distinction, from the University of Virginia and an MBA from Harvard Business School.
Email: hedmonds@theedmondsgroup.com
---
Douglas R. Schultz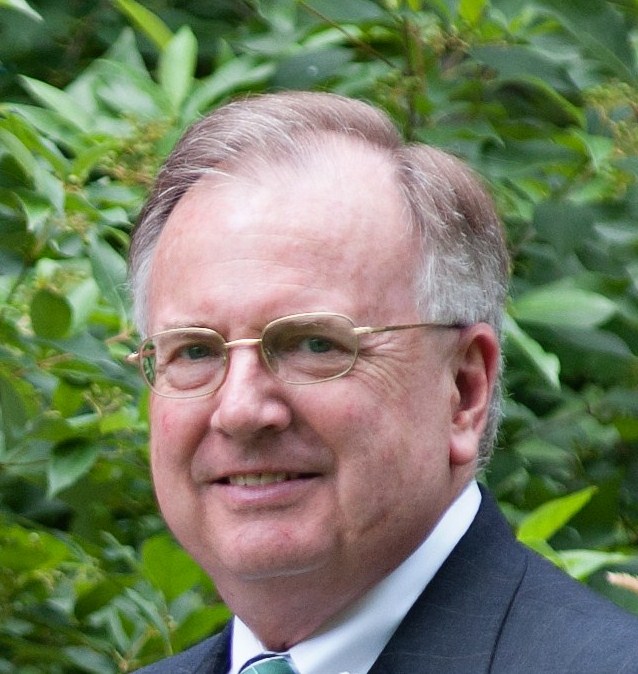 Senior Vice President

Mr. Schultz joined The Edmonds Group in April 2012. His responsibilities include transaction work as well as providing clients a range of business/financial advisory services. Services will include strategic analysis, capital structure recommendations, workflow reengineering/operational efficiency studies, and review/enhancement of all aspects of financial controls and reporting up to and including providing contract CFO assistance.
Mr. Schultz is a senior level executive with extensive experience in successfully meeting the unique business/financial challenges of start-up, turnaround and high growth companies covering a range of financial and service industries. Mr. Schultz's work experience includes over 30 years in various senior executive level positions with a number of large financial services organizations. His experience includes mergers and acquisitions, and raising debt and equity for mature and start-up companies.
His security alarm industry experience includes the position of CFO for SLP Capital, the largest specialty lender to the alarm industry at the time of its sale in 2004 to CapitalSource, and CFO for Alarm One, Inc., a major residential security alarm company serving customers throughout the continental United States.
Immediately prior to joining The Edmonds Group, Mr. Schultz was President of Waste Remedies, a consulting company specializing in waste stream analysis and logistics to help clients improve their environmental footprint while reducing waste stream costs.
Mr. Schultz holds a BS degree in Industrial Management from Purdue University and a MBA in Finance from DePaul University. He is also a Certified Public Accountant. Mr. Schultz is a current member of the Financial Executives International and the Illinois CPA Society. His past professional affiliations include the position of Chairman of the Accounting Committee for the Equipment Leasing and Finance Association and member of the Financial Accounting Standards Board Task Force on Present-Value-Based Measurement.
Email: dschultz@theedmondsgroup.com
---
Barbara Bosch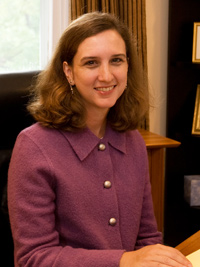 Vice President

Ms. Bosch joined The Edmonds Group as Vice President in 2004. Her responsiblities include business plan modeling, financial analysis, due diligence and data room management.
Prior to joining TEG, Ms. Bosch spent six years with SLP Capital as Vice President. Her responsibilities included customer relationship management, due diligence, transaction management, loan underwriting, portfolio risk management, and legal documentation management.
Her prior work experience includes six years at Edison Brother Stores where she was the Merchandise Controller for a chain of 150 mall-based menswear stores. While at Edison Brothers, she also led the implementation of major planning and allocation, data warehousing, and decision support systems.
Ms. Bosch holds a Bachelor of Arts degree from Baylor University and a Master of Business Administration from Washington University in St. Louis.
Email: bbosch@theedmondsgroup.com